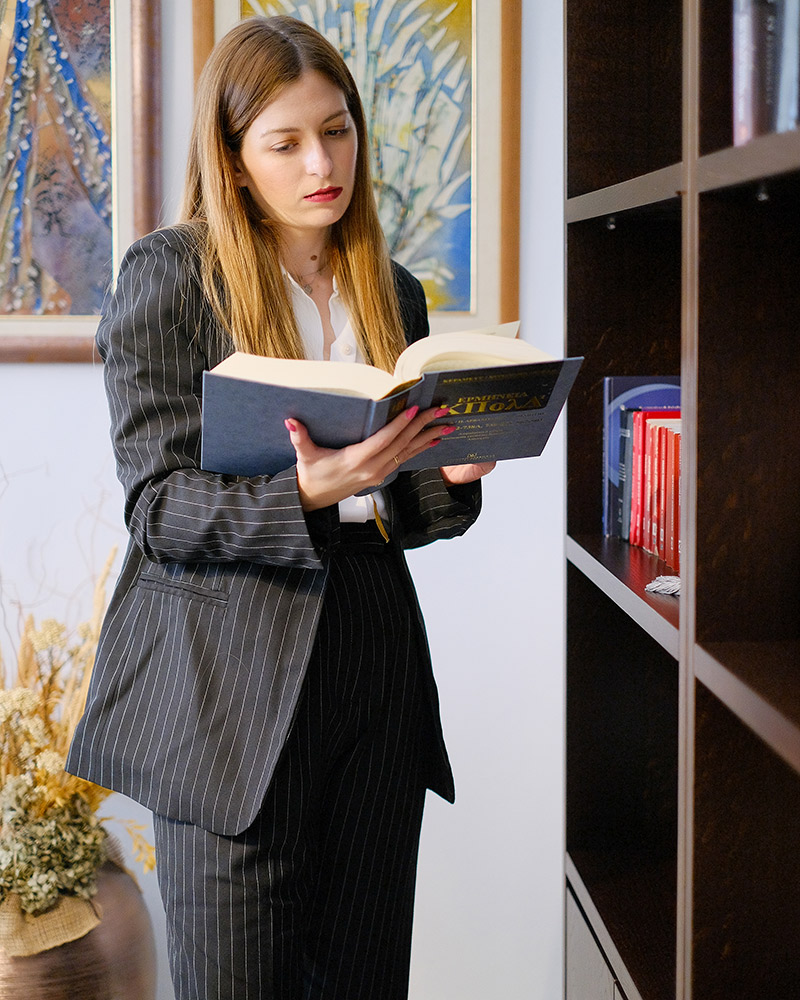 Dafni I. Siopi Law Office is located in the historical center of Thessaloniki, on Tsimiski Str no. 52, on the 1st floor. Being fully aware of the high demands of the times we live in, our office aims to provide high quality legal services, when handling the cases we undertake, adopting a highly personal and client-centric approach and demonstrating a high sense of responsibility.
Our goal is to service the needs of our clients through high and continuous training and specialization, systematic work and deeper understanding of the human needs that make up each case assigned to us. Our efforts are focused on a personalized approach to each case, with the ultimate goal of exceeding our clients' expectations, cultivating a climate of mutual trust and respect, and achieving long-term partnerships. For this reason, our primary concern when handling each case is constant communication and contact with the client, which, in combination with constant information and rich engagement and familiarity with various branches of law, constitutes the greatest guarantee for the effective defense of our principals' legitimate interests.
Our office, efficiently responding to the highest requirements and being fully aware of the modern reality challenges, responsibly undertakes all kinds of cases related to Civil, Commercial and Administrative Law, having the ability to handle cases effectively throughout the whole Country. The main fields of our activity are:
Real estate Law: representation in real estate sales contracts, real estate title search, elimination of mortgage or mortgage liens and other encumbrances, etc.
Family law: cases of alimony, custody, divorces, adoptions, legal guardianship, etc.
Labor law: claiming accrued wages and overtime working, infringement of dismissal decision, workplace accidents, unilateral harmful changes, etc.
Commercial and corporate law: commercial contracts of all kinds, banking law, companies set up, amendments of company statutes, establishment of foreign companies' branches in Greece, etc.
Aliens' Law: issuance of residence permits of all categories, judicial review of rejecting decisions, cancellation of deportations, applications for Greek citizenship, Golden Visa, etc.
Translation and validation of documents: Our office also undertakes official translation of all kinds of documents (certificates, diplomas, medical documents, technical documents, contracts etc.) from the following languages: English, German, French, Italian, Albanian, Russian, Ukrainian, Georgian, Skopje, Spanish, Portuguese, Serbian, Bulgarian, Turkish to Greek and vice versa.
SIOPI LAW
We undertake with responsibility and conscientiousness all kinds of cases related to Civil, Commercial & Administrative Law.
Contact our office through the contact form
The appropriate representative will get back to you as soon as possible.